Yes, Hotel Management is an exciting career option for all the career aspirants looking to build their career in 5-Star brand properties in India or abroad.
Like many other countries, India also relies heavily on hospitality & tourism sector as a source of revenue. Without any formal training or skills in such areas you can't run your own business or get a good job in top International brand properties.
It provides following benefits to an individual:
Job Satisfaction
Diversity
Good Reputation
Career Advancement
Energetic Working Environment
Multiple Job Opportunities
Financial Security
Travelling Opportunities
Learn Vital Skills
Easy Entry-level Job Opportunity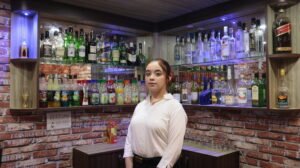 Build Your Dream Career
100% job assistance
Our job oriented courses:
-Hotel management
-Hospitality management
-Bartender
-Barista
-Bakery-Pastry
-F&B Production
-Cruise Management
In coming years there is a great need for qualified hotel management professionals.
After reading this blog article you must have an understanding of the advantages of a job in hotel management.
So don't delay to choose HM as your bright career option. Join AusSkill International Hotel School in Dehradun for your 100% future success.
Limited Seats! (Register Today)
👉Call at +91-9837686193, 8171576605, 7900322220, 9837006193.
Visit Us: AIHS – 1st floor, Saraswati Complex, Near SBI Bank – Kargi Chowk, Banjarawala Road, Dehradun, Uttarakhand 248001.
👉 Web: www.hotelschool.in
👍 Email: info@hotelschool.in