A course on bartending can provide you with a great knowledge of cocktail, an understanding of how a bar operates and some other important information like pour sizes and beer and wine knowledge.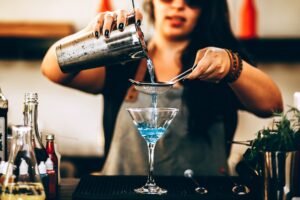 Bartending
There are abundant hospitality sector to the food and beverage services bartenders are not only welcomed in restaurant, bars, and clubs hotels.
What is bartending?
Bartending is one of the most electric and fascinating careers in the industry, bartenders not only engage you in good conversation, but at the also raise your spirit.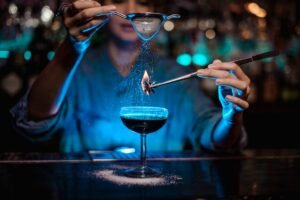 What you'll learn?
Manage a successful bar or hospitality business.
Recognize the importance of customer service services.
Understand marketing & promotion and their importance in the success of your business and careers.
Create ambience that customers respond positively to get better profits through effective stock and inventory management techniques.
There are so many job opportunities for International brands in India as well as Abroad. Enroll for this job oriented bartending course at AusSkill International Hotel School in Dehradun, Uttarakhand.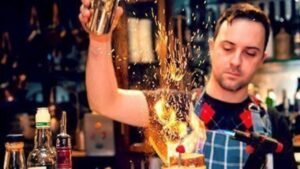 Understand the importance of branding and how you can create and use own brand.
Mange and effective, motivated team that delivers your vision consistently.